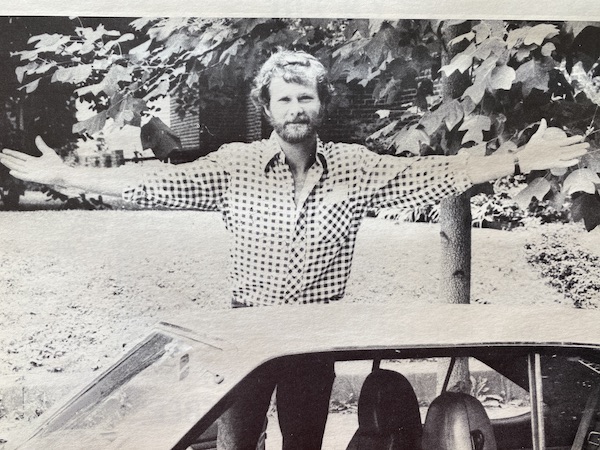 CLICK HERE TO NOMINATE A TEACHER
Larry "Doc" Grimes
Larry Grimes taught at EDS from 1976 until 1983. "Doc" as he was fondly referred to by his students wore many hats both literally and figuratively. Teacher, counselor, mentor, yearbook advisor, tennis and basketball coach. Always passionate about serving others, Doc was also a veteran firefighter for the Newburgh Volunteer Fire Department and ultimately became their chief. He was a graduate of Castle High School, Wabash College, and Indiana University School of Law, where he studied after finishing his teaching tenure at EDS, before returning to the Evansville community to practice law. When not busy working or volunteering, Doc was most often spotted tooling around his beloved Newburgh in his jeep. On the day prior to his untimely passing, Doc was elected to be the judge in the Warrick Circuit Court.
Click here to read a eulogy written as a special to the Courier Press by David V. Miller.
Larry Grimes Heart Award
Doc's gentle spirit, kindness, and big heart left a lasting legacy, impacting lives beyond his own. To celebrate this legacy, members of the Alumni Association have established an endowment to annually award $1000 to a teacher nominated for the Larry Grimes Heart Award who demonstrates going the extra mile for students beyond the classroom.
The Alumni Association recognizes that teachers are the heart and soul of Day School and that they make sacrifices to pour into the lives of students well beyond lessons in books. Parents or students can nominate a current EDS teacher by May 4th to receive this award. The Alumni Association will make the selection of the recipient, and this honor will be presented to the selected teacher at Commencement.